Check out our latest full color catalog available for download. We stock everything you need to run your store! This includes filters, chemicals, shop supplies, tools, wiper blades, and much more. Be sure to use the table of contents to find exactly what you need!
In order for you to view our catalog correctly you must have at least Adobe Reader installed on your computer. We have provided the following link in order to update your Adobe components if necessary. Please click the link below to be forwarded to Adobe's website for a free download.

Click the icon to be taken to Adobe's website to download the reader
Right Click and save as link to download catalog:
Or while browsing the online catalog you can click the download link to download the whole catalog or a specific page.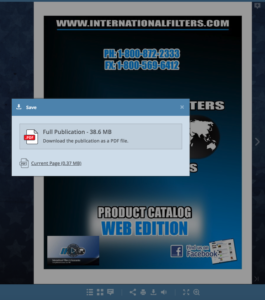 The catalog has been compressed in order for you to download within a reasonable time.Download times will vary depending on your provider.
Instructions:
Please click "Save As" and navigate to the folder you wish to save the catalog to
Once the catalog has finished downloading please navigate to the folder you have saved the file to
Double click the file and Adobe should open the catalog by default
Congratulations! The catalog is now on your computer for viewing.You may also print pages while viewing this catalog if you choose to